Asparagus, pea and cucumber salad
A spring time dish, great to share at barbecues.
Ingredients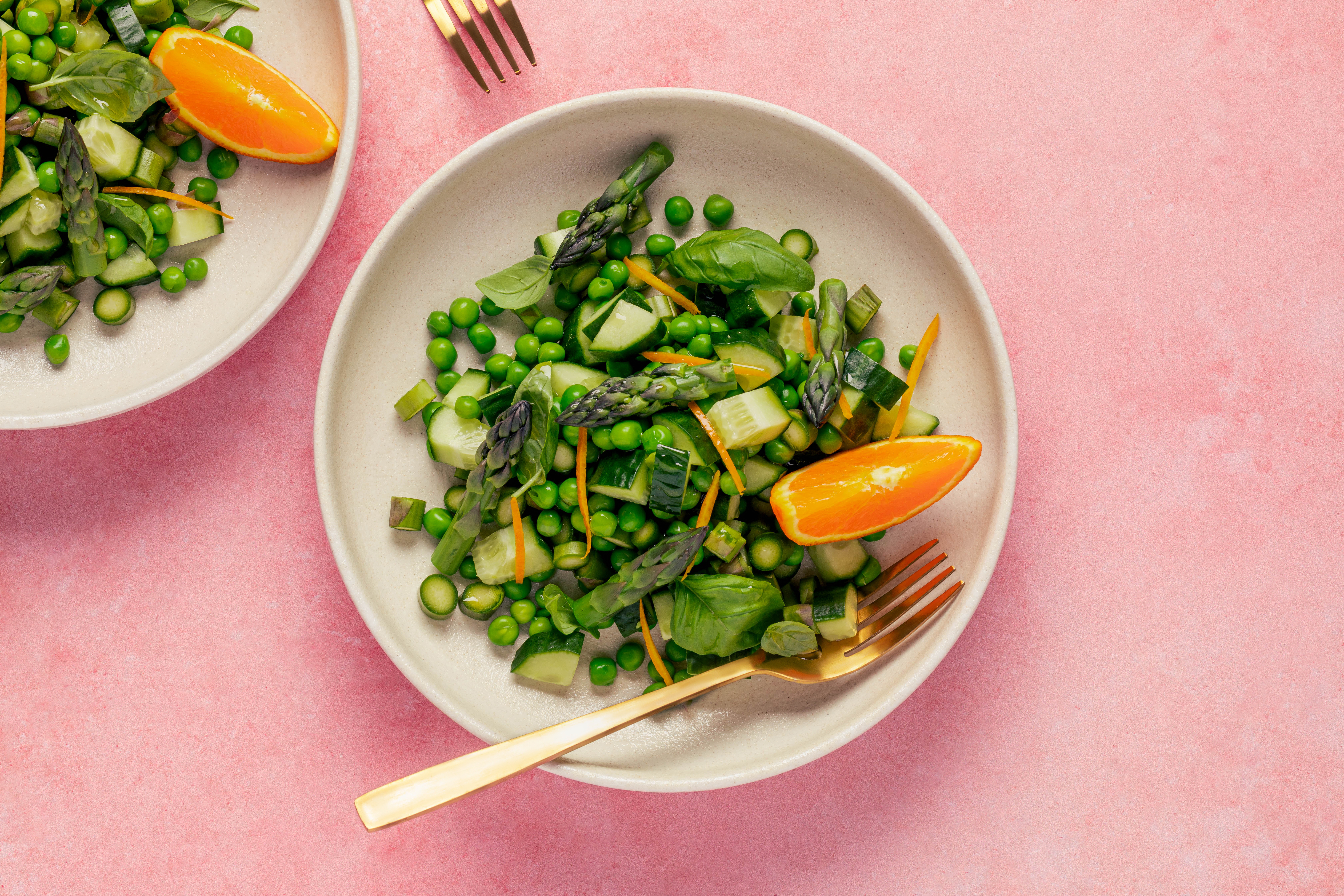 Serves 4
2 cups cooked peas
¼ telegraph cucumber, halved and sliced
1 cup finely chopped raw asparagus
pinch salt
2 Tbsp orange juice
orange zest, for garnish
asparagus tips, blanched, for garnish
Method
Place peas, cucumber, asparagus, salt and orange juice in a bowl and mix.
Serve garnished with orange zest and asparagus tips.