Broccolini with orange, ginger and mustard dressing
Dress up steamed green broccolini with this tangy dressing.
Ingredients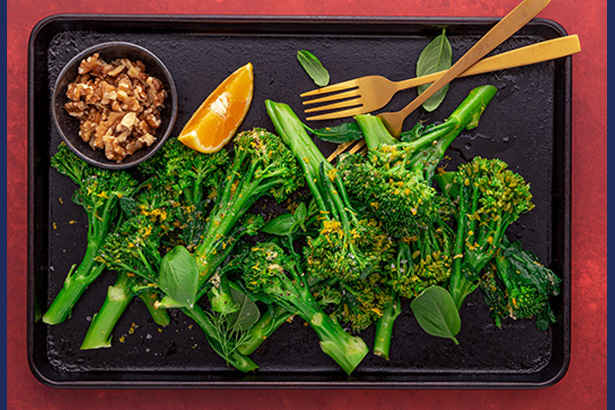 Serves 4
¼ cup olive oil
2 Tbsp orange juice
1 tsp finely chopped or minced ginger
1 tsp mild mustard
4 serves freshly steamed long stemmed broccolini or leafy Asian greens
Method
Place oil, orange juice, ginger and mustard in a screw top jar.
Shake well to combine.
Pour dressing over vegetables.
Tip:
Try this dressing with leafy Asian greens.

To prepare leafy Asian greens:
Trim the base and slice. Steam the stems first for three-quarters of the cooking time, then add the leafy green slices.