Fennel and apple slaw
Try this great combo with grilled meat or chicken.
Ingredients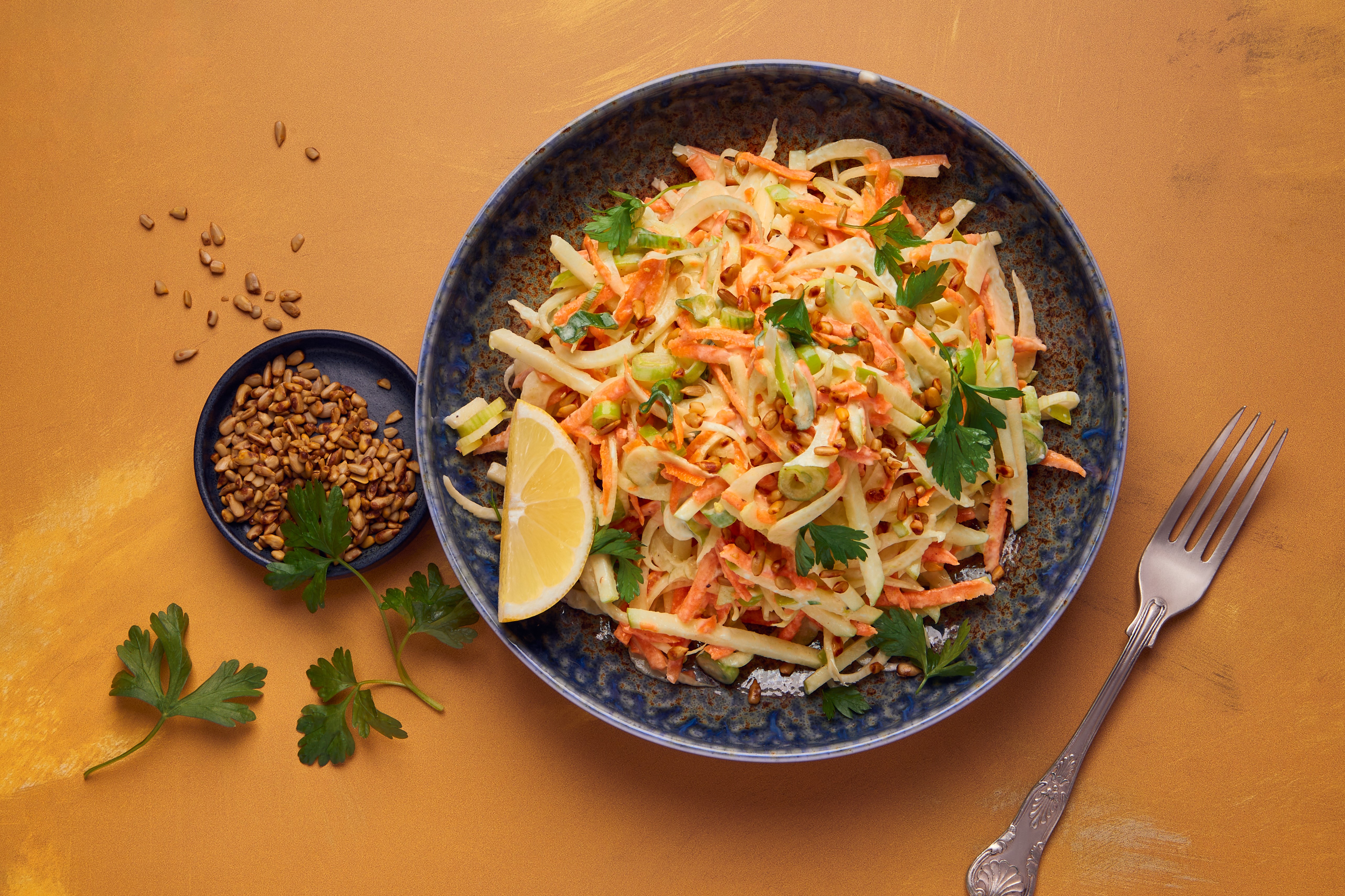 Serves 4
1 fennel bulb, finely sliced
2 spring onions, finely sliced
1 apple, finely sliced
1 carrot, finely sliced
1 Tbsp lemon juice
3 Tbsp unsweetened yoghurt
2 Tbsp mayonnaise
Method
In a large bowl mix together fennel, spring onions, apple and carrot.
In a separate bowl mix lemon juice, yoghurt and mayonnaise to make dressing.
Pour dressing over salad, mix gently to combine and serve.