Fennel and radish salad
A fresh taste and new look salad.
Ingredients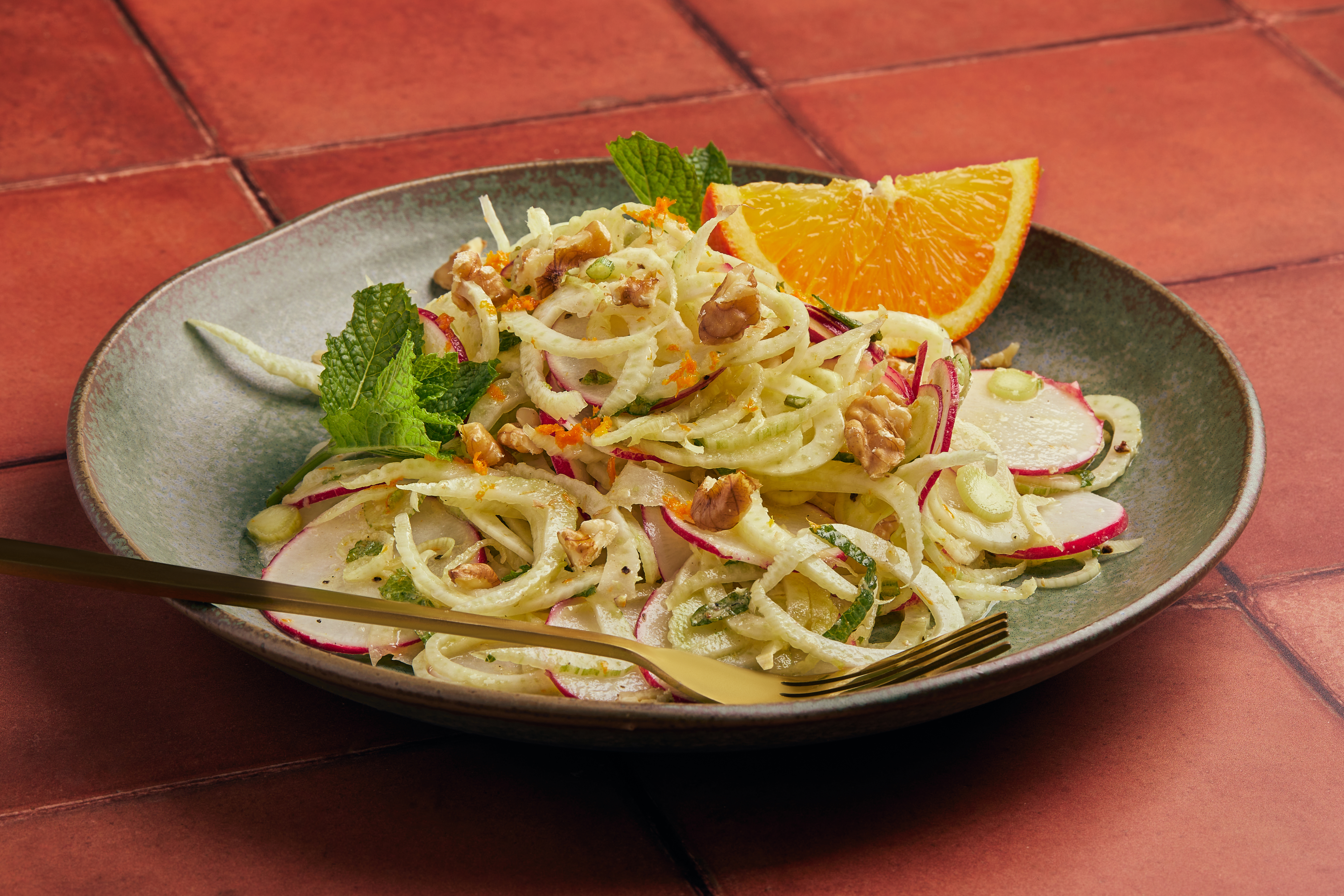 Serves 6
2 fennel bulbs, trimmed and thinly sliced
6 radishes, trimmed and thinly sliced
1 cup mint leaves
¼ cup olive oil
¼ cup orange juice
1 tsp mild mustard
1 tsp finely chopped ginger
Method
Place fennel, radishes and mint in a bowl.
Mix the olive oil, orange juice, mustard and ginger together in a screw top jar.
Shake to combine and pour over the radishes, fennel and mint.
Toss gently and serve.