Golden gado
Packed with flavour, crunch and nutrition.
Ingredients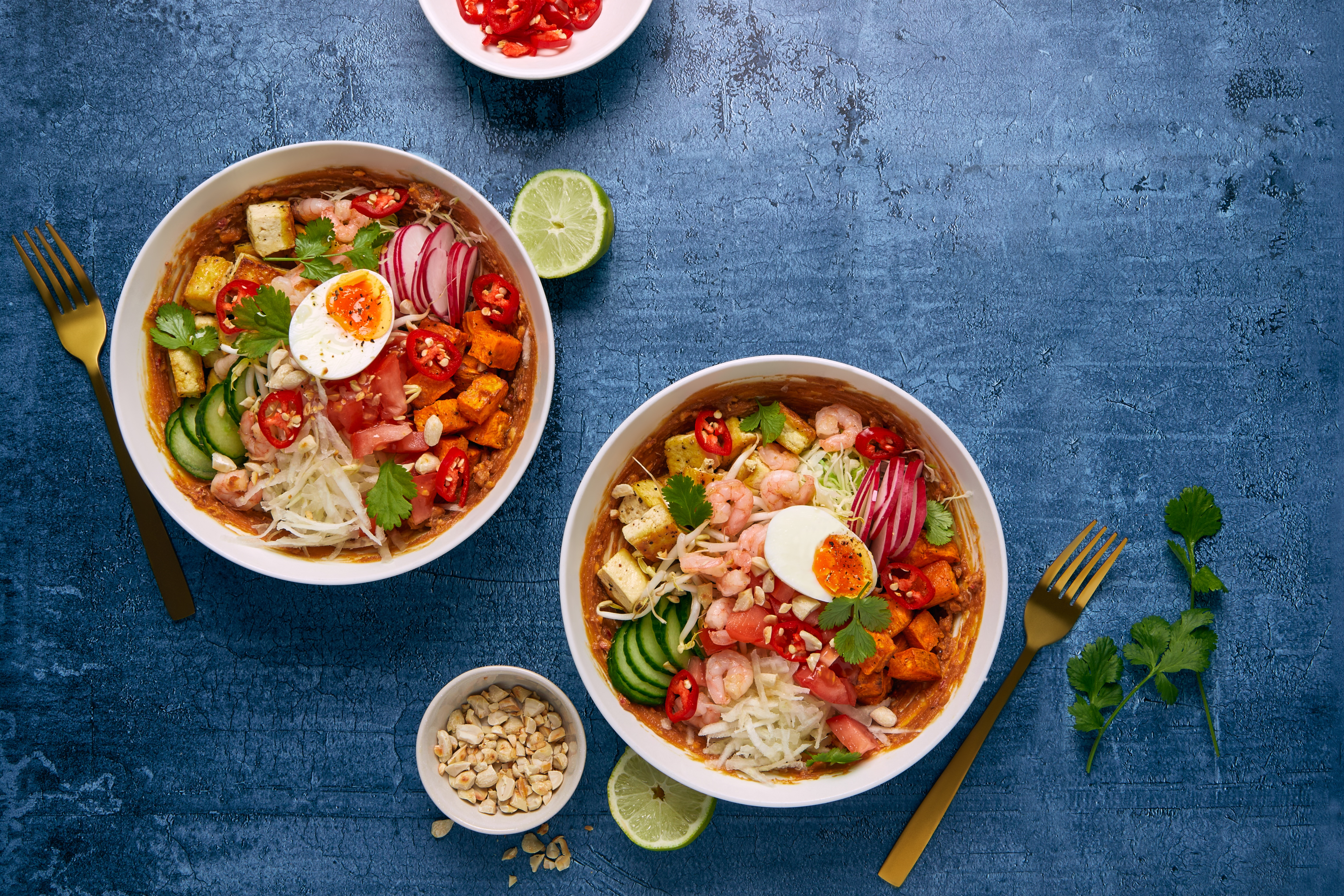 Serves 4
1 Tbsp sesame oil
300g firm, silken tofu, sliced into 2.5 cm chunks
pinch salt
2 golden kūmara, peeled and diced, steamed or roasted
4 cups finely sliced wong bok, or green cabbage, raw or wilted
2 cups grated kohlrabi
4 eggs, medium boiled, peeled and quartered
2 ripe tomatoes, sliced into wedges
8 small radishes, quartered
¼ telegraph cucumber, sliced
1 cup mung bean sprouts
20-24 cooked shrimps
1 red chilli, optional, deseeded and sliced, for garnish
Sauce ingredients
120g crunchy peanut butter
1 Tbsp sugar
1 fresh red chilli, deseeded and finely chopped
1-2 Tbsp lemon juice
1 Tbsp low salt soy sauce
2 Tbsp water
Method
Place sesame oil in a frying pan over medium heat.
Stir fry tofu for 15 mins, or until golden.
Sprinkle with salt.
Spread sauce across base and sides of each bowl.
Arrange ingredients in bowls, as illustrated, and serve.
Sauce
Place sauce ingredients in a blender and blend to a spreadable consistency. Add extra water if needed.