Pork mince lettuce cups
These Asian inspired pork mince filled lettuce cups make a delicious light meal.
Ingredients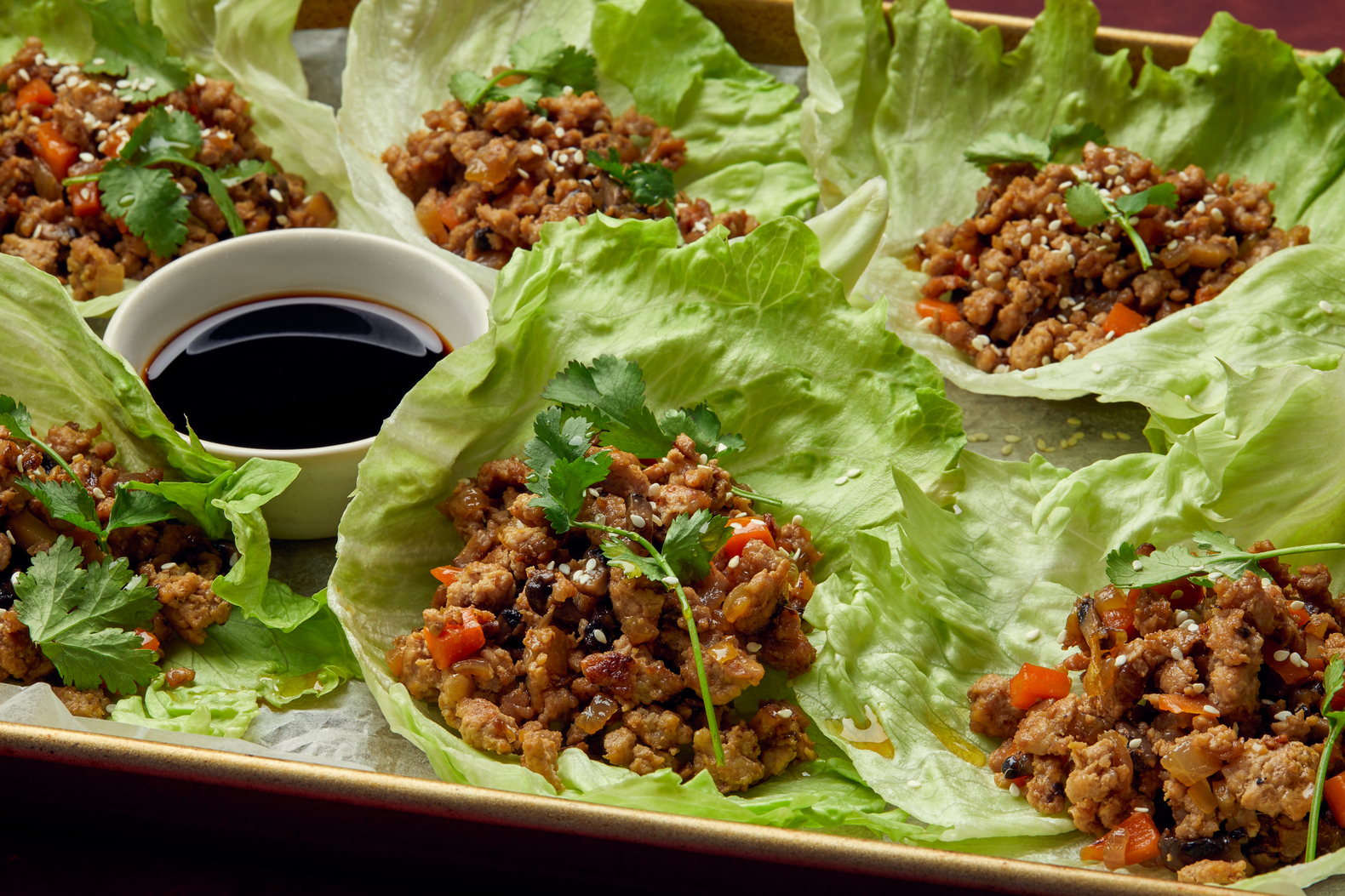 Serves 4-6, or 10 small
1 Tbsp sesame oil
1 onion, finely diced
2 carrots, finely diced
2 cloves garlic, crushed
1 Tbsp crushed ginger
2 cups finely chopped mushrooms
500g pork mince
1 Tbsp soy sauce
1 tsp Hoisin sauce (optional)
1 tsp Chinese rice vinegar (or white wine vinegar)
1 iceberg lettuce as cups
½ cup chopped coriander
Method
Heat the sesame oil in a wok and add the onion and carrots and stir fry until soft.
Add garlic, ginger and mushrooms and continue to cook until mushrooms have become soft and no longer leak liquid.
Add pork and stir fry until cooked through.
Add the soy sauce, Hoisin sauce (if using) and vinegar and heat through.
Place mixture into lettuce leaves.
Sprinkle with coriander and serve warm.