Roast artichoke
Roast globe artichoke - the ultimate finger food.
Ingredients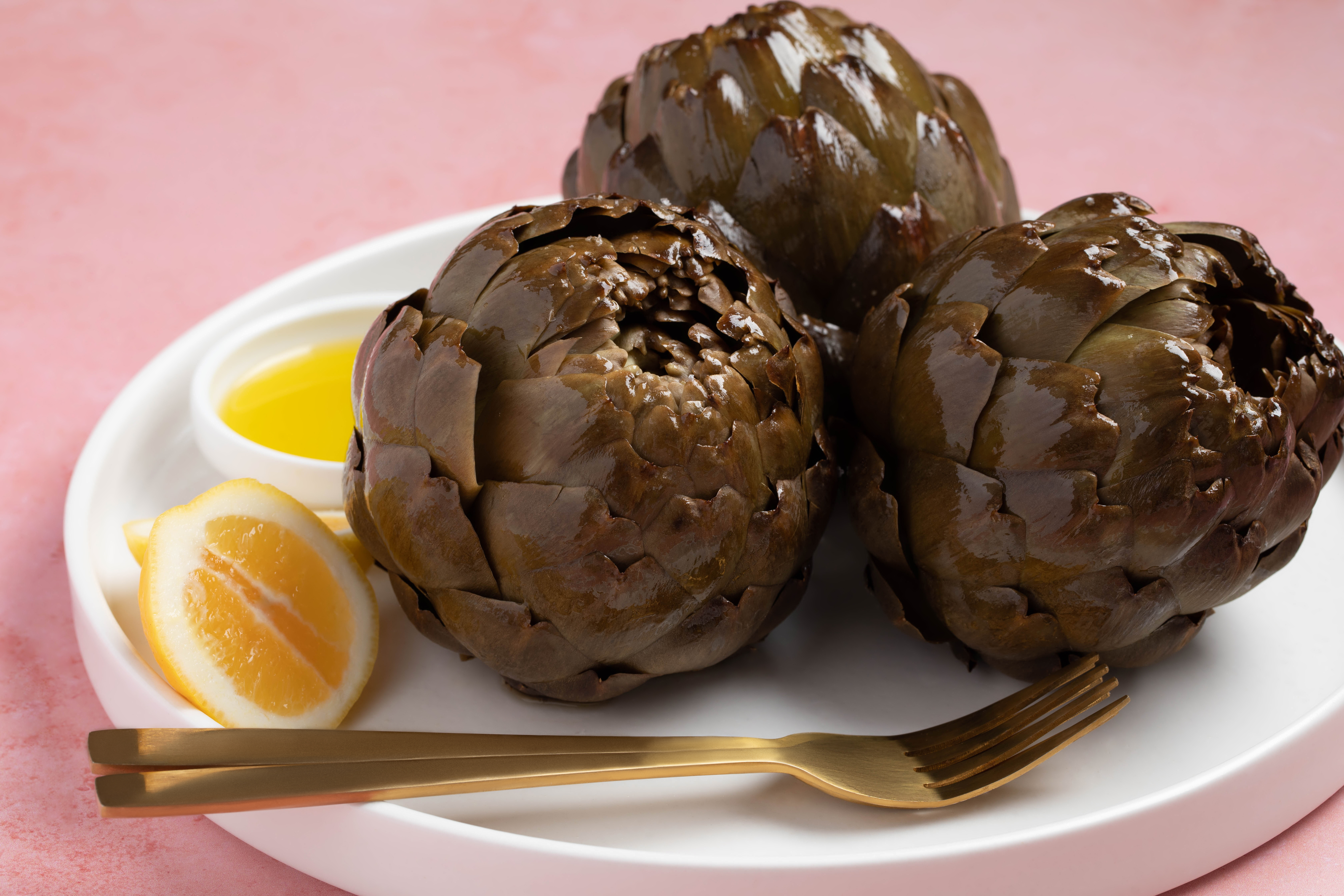 Serves 4
4 globe artichokes
8 cloves garlic, peeled
¼-½ cup extra virgin olive oil
Method
Preheat oven to 180°C.
Loosen the petals of the artichokes, starting at the base and working up to open the top.
Place the garlic in the top.
Gently push the artichoke back into shape.
Wrap in aluminium foil and place in oven and bake for 1 hour.
Remove from oven and place on 4 plates.
Place olive oil in 4 small bowls and serve with the artichokes.