Roasted witloof, mozzarella & balsamic
Roasted witloof with creamy mozzarella is a winning combination.
Ingredients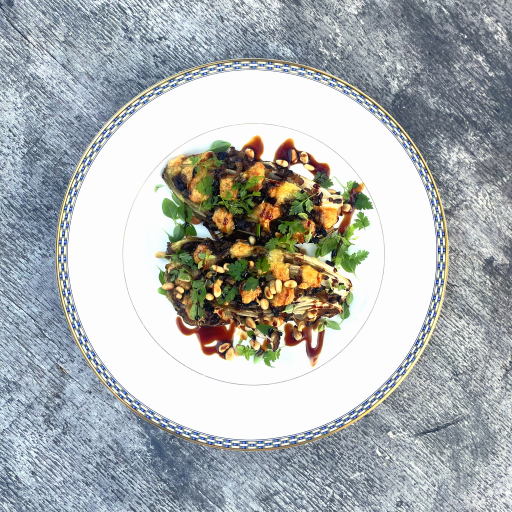 Serves 2-3
2 Tbsp olive oil
1 small onion, finely chopped
2 cloves garlic, crushed
1/3 cup white wine
2 witloof, washed and halved lengthwise
40g mozzarella, grated or pulled
Balsamic vinegar, to serve
2 Tbsp pinenuts, toasted
Flat leaf parsley, baby basil or chervil to garnish.
Method
Preheat the oven to 180°C.
Pour the olive oil into a small frying pan. Cook the onion over a low to medium heat until softened. Add the garlic and cook a further minute. Pour in the white wine. Increase the heat until the wine has reduced by half. Remove pan from the heat.
Remove the core of the witloof by creating a V shape at the base of each half. Lay the halves into an ovenproof dish. Spoon the onion mixture over the witloof, pushing a little between some of the leaves. Tuck the mozzarella in between the leaves and over the top of the witloof. Pop into the oven, uncovered for 30 minutes. The witloof will collapse and cheese melted when cooked. Remove from the oven. Drizzle over balsamic vinegar and sprinkle with toasted pinenuts.
Garnish with finely chopped parsley, baby basil or chervil. Season to taste.