Sweet Chilli and Herb Fish
Pair the sunning pacific flavours in the fish with a hearty baked kumara
Ingredients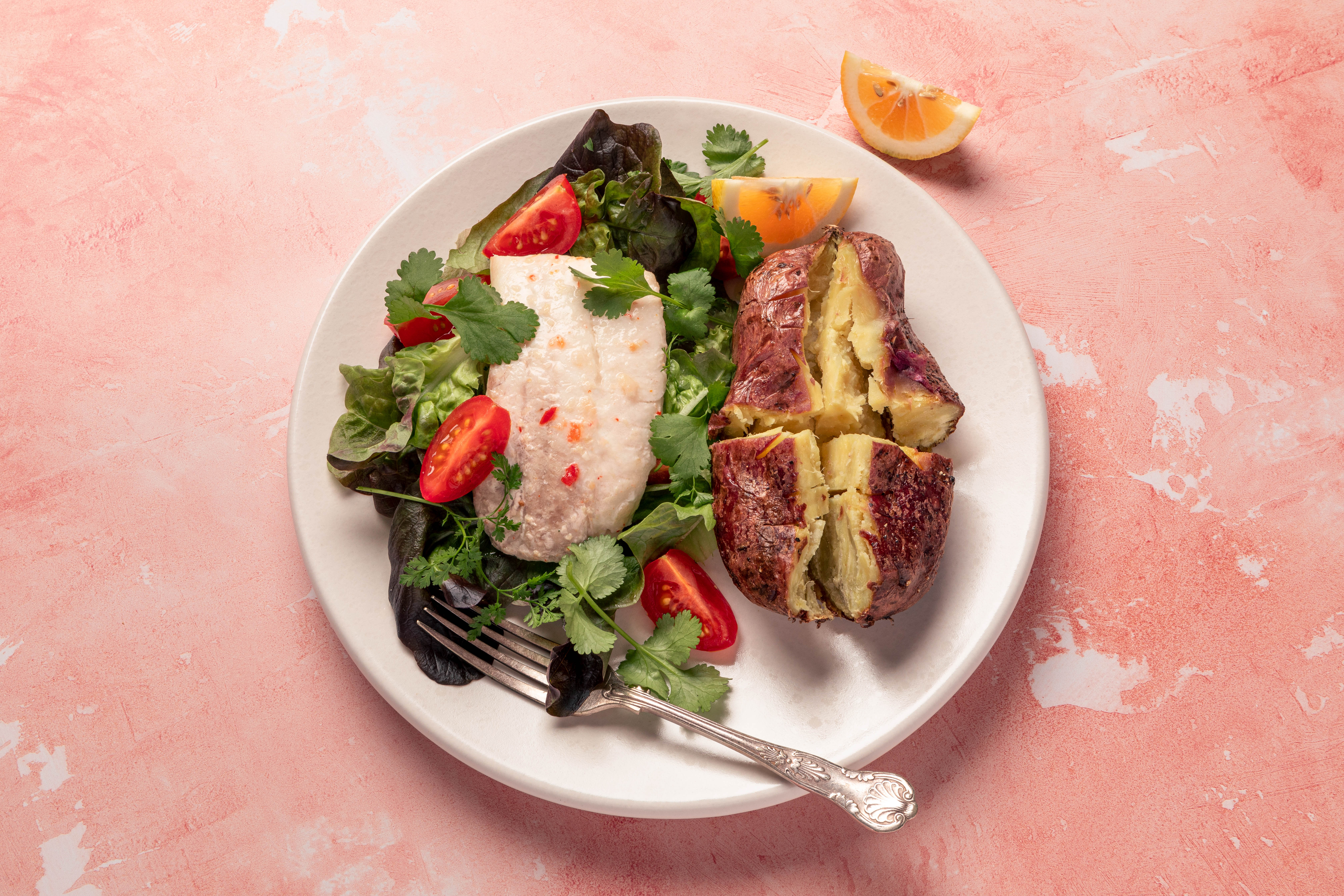 Serves 4
500g firm fish filets (e.g. gurnard, hoki, or a combination of fish, mussels and prawns)
2 gloves garlic, crushed
1/4 cup sweet chilli sauce
1/2 cup lite coconut milk
1 Tbsp fish sauce (optional)
1 lemon, juice
3 Tbsp chopped fresh coriander (optional)

4 kumara - scrubbed and baked in oven for approx 40-45 mins until soft.



Method
Preheat oven to 200 degrees C
Place fish filets in an oven proof baking dish.
Place garlic, chilli sauce, coconut milk, fish sauce and lemon juice in a bowl and mix well. Pour over the fish.
Bake in preheated oven for 10-15 minutes or until fish is cooked through.
Serve with baked kumara and a green salad. Garnish with coriander.