Vegetable dumplings
These can be pan fried too. Great with coriander and a fresh chilli sauce.
Ingredients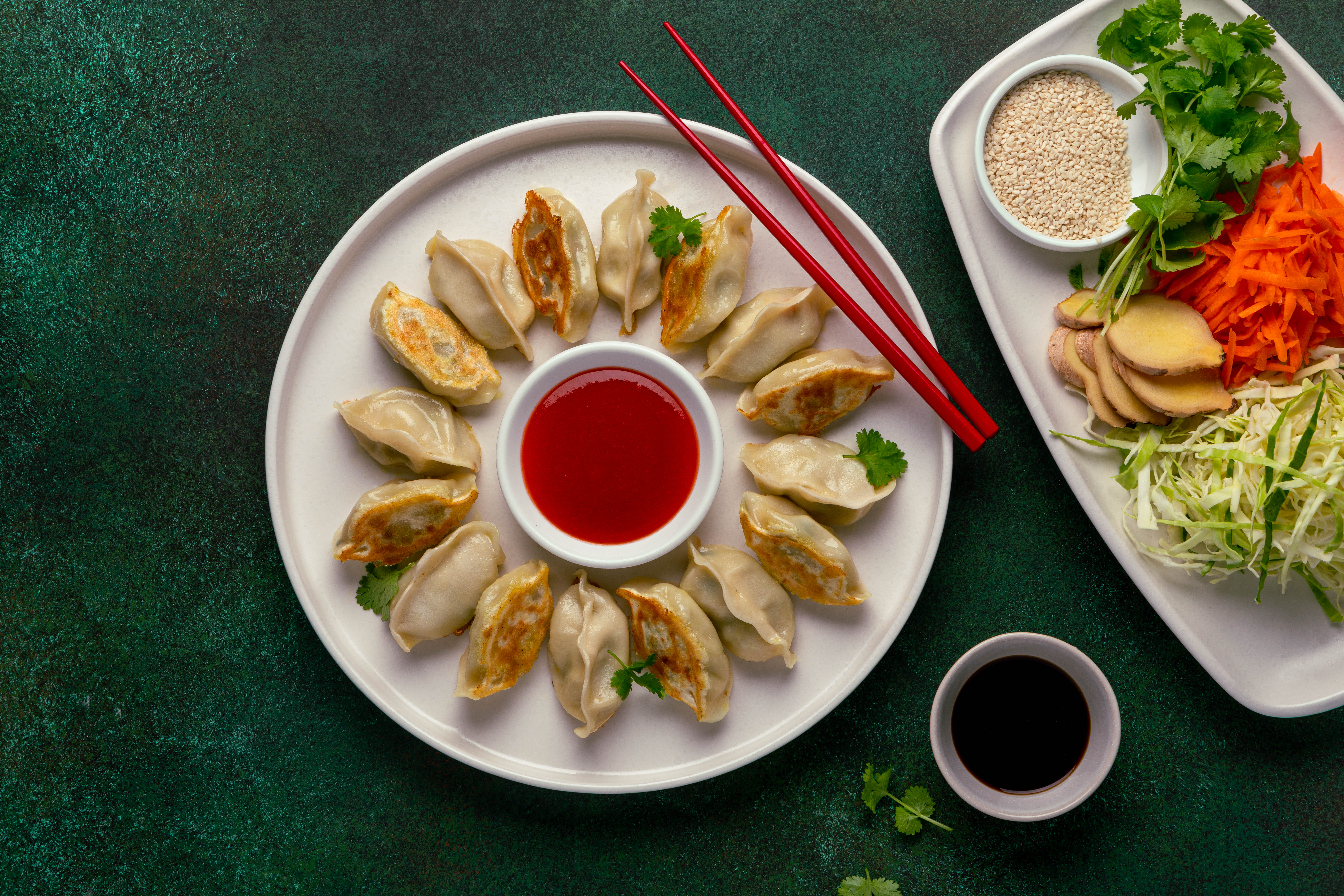 Makes 25-30
1 cup finely chopped green cabbage
½ cup grated carrot
¼ cup chopped coriander leaves
¼-½ tsp finely grated fresh ginger
75g firm tofu, diced
25-30 dumpling wrappers
canola oil for frying
sweet chilli sauce for dipping.
Method
Place cabbage, carrot, coriander, ginger and tofu in a bowl.
Season with salt and pepper and mix together.
Place baking paper on a large tray.
Moisten edge of a dumpling wrapper and place a teaspoonful of the mixture in the centre.
Fold in half to form a half moon shape, then pinch and pleat the edges to seal.
Place on tray without touching another dumpling as they will stick together. Repeat with remaining dumpling wrappers.
Add oil to a large non-stick frying pan and heat to medium-high.
In batches, add dumplings, flat-side-down, in a single layer. Pan fry until golden on both sides.
Pour 1-2 cm of water into the pan, bring to the boil, then cover and reduce heat to medium-low.
Simmer for 6-8 minutes or until the water has almost evaporated. Remove lid and pan-fry for a further minute until the pan fried side is crisp again.
Serve with a small bowl of sweet chilli sauce.